Executive  Leadership
Coaching
Transformational Executive & Leadership Coaching
Coaching with presence and compassion to help you understand complexity and discover the choices that can transform your leadership, your organization, and your life.
Coaching with presence and compassion to help you understand complexity and discover the choices that can transform your leadership, your organization, and your life.
Is Evolution Coaching for me?
Being a better leader means being more present, more compassionate, and having less ego. It is recognizing that you are part of a layered, open, and dynamic system and that becoming aware of that system will lead to more significant growth.
There is an inner capacity for leadership within each of us that can shine a light to guide others through difficult times. The habits, insecurities, and biases that we each carry limit and obscure that light. They prevent us from seeing the interconnected system we are part of; they make us reactive: limiting our empathy, compassion, and our choices.
Evolution is an inner journey of growth and change that allows us to navigate greater complexity and uncertainty.  It is a process that enables us to look objectively at our behaviors, thought patterns, and mental models to give us more choice in who and how we are.
Evolution Coaching can help you accelerate this evolutionary process by seeing the system you are part of and the inner systems that impact your behavior. It will help you transcend the habits, patterns, and mental models that have gotten you to where you so that you can reach your potential.
"Becoming a leader is synonymous with becoming yourself.It is precisely that simple, and it's also that difficult." — Warren Bennis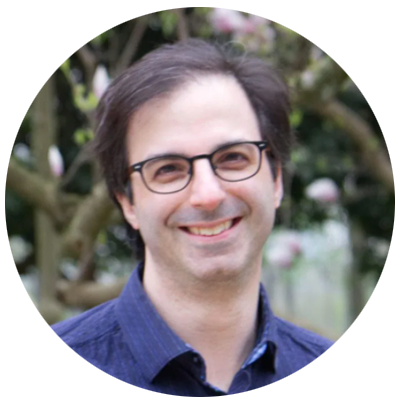 Keith is an Engineering and Product leader with over 20 years of experience in developing products across multiple industries. His focus on strategic partnerships has led him to partner with the biggest tech companies globally.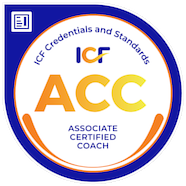 Two life-changing events, helped him discover that his true passion and strength is in helping leaders develop.
As an ICF Certified professional leadership coach, he combines this experience with a focus on emotional courage, presence, somatic practices, and adult development to help leaders evolve.
Working with Keith has been life-changing to say the least. His active-listening skills and practical feedback/actions have yielded results that would have otherwise been impossible without him. I have learned everyday is a new opportunity to start over.
Laide Olambiwannu
Product, Syng & Venture Fellow, Castor Ventures
Keith is a thoughtful, thorough and compassionate mentor. He guided me through an impasse in my career and lead me to find own way through his considered approach to coaching. Keith's strategies don't feel like advice, they encouraged me to think deeply about myself and ultimately I found the path that was right for me. I would highly recommend working with him, and I will absolutely work with him again in the future.
Kristen Bender
SVP, Digital Strategy & Business Development, UMG
Over the past nine months Keith has helped me both as an advisor on organizational and performance matters, and as a colleague with deep domain knowledge. He consistently surprises me with the wisdom of his ideas and how he weaves those thoughts naturally into our conversations.
David Kershaw
Head of Engineering - Analytics Platform, Broad Institute
Keith helped me to build a more courageous attitude and really helped me to find another angle concerning certain beliefs I had on myself. The sessions with Keith gave me self-confidence and helped me to move towards my goals. One of the concrete results was that I got a flashy new job in a line of business where I had most self-doubt in. I can recommend Keith to anyone who needs a supportive, considerate coach.
Anna Perho
Journalist, work-life consultant
Keith provides invaluable mentorship across all aspects of career development, from navigating complex product launches, to determining a long-term career path, to negotiating offers and more. He is an incredible listener that asks the right questions coupled with tidbits of advice to empower you to take your career to the next level.
Jane He
Technical Program Manager, Peloton